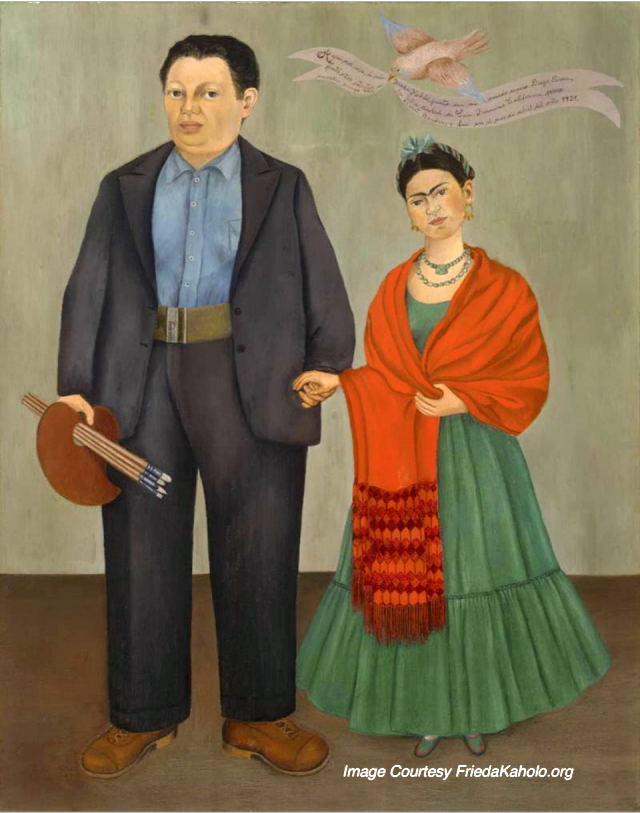 Wednesday, February 15th
6:00 pm
Desert Pavilion
A Story of a Great Love
A presentation and conversation with Phoenix Art Museum Docent Isabel Ballerna about extraordinary artist Frida Kahlo and her husband Diego Rivera.
Two iconic 20th Century Latin American Artists! Each possessed boundless talent bolstered by an unbending will. As partners, they possessed each other with a ferocious love, intense and complicated. But, beyond their mutual love was a more profound and intrinsic love - "A love for their country of birth: Mexico."
Our presenter, Isabel Ballerna is a native of Buenos Aires, Argentina. She holds a BA in Art. She is an artist and interior designer whose artworks have been featured in art galleries and published in numerous publications. Isabel is an energetic and exciting speaker who will bring these artists' stories to life for us.
Cash bar and light snacks provided. No RSVP necessary.
EVERYONE INVITED! JUST COME & ENJOY THE EVENING!
All Classes Are Held in the Desert Pavilion Art Room, 34109 N. 69th Way, Scottsdale, AZ 85266
© Copyright 2017 - 2023 | Terravita Art League All Rights Reserved | Terms Of Use | Privacy Policy | Webmaster: Gene Hanson