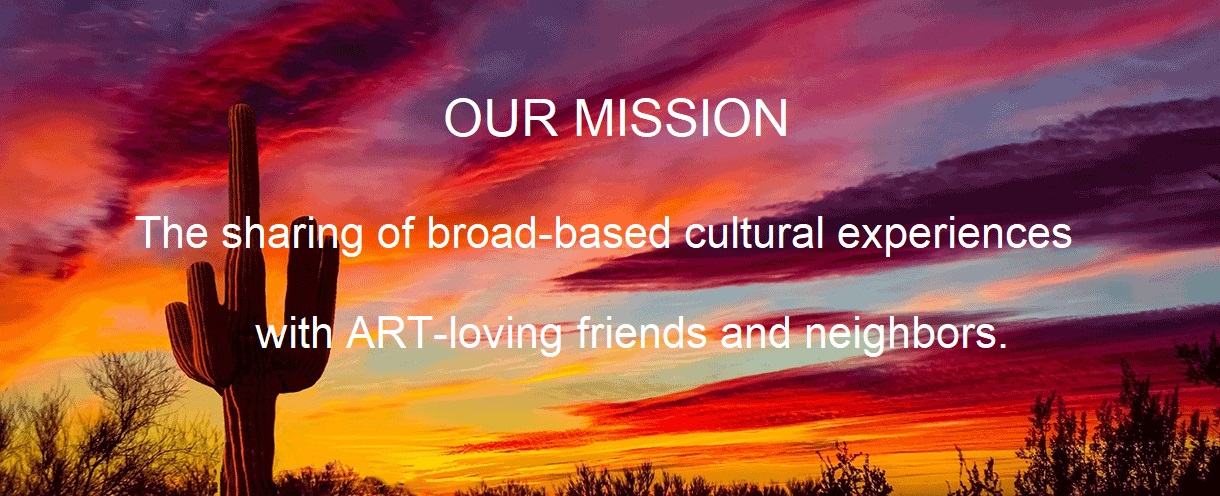 Terravita Art League
Collection and Use of Personal Membership Data by Terravita Art League
Terravita Art League (TAL) recognizes the importance of protecting the private information of our members. TAL collects personal information about members to facilitate communications with and between our members. This information is used solely to further TAL's Purposes including that "to unite the club in bonds of friendship good fellowship and mutual understanding" and to conduct its necessary operational activities including:
Distribution of membership/officer information and updates
Activities and meeting planning
Contact information for leaders, including past and present Directors and Board Appointees, Chairpersons and Club Officers
Furtherance of Public Relations activities and Cooperative Alliances
Special advertising, non-dues revenue programs or other purposes in accordance with the Purposes and Objects as determined by the Board of Directors
Disclosure of information as required by law or that is pertinent to judicial or governmental investigations
TAL protects personal information by using password-protected areas and by restricting access to such information. It is important that you protect your password.
Any payment information collected is protected by software during transmission, which encrypts all of your personal information so that it can be safeguarded over Internet channels.
WEBSITE
In order to use certain features of our website, you may be asked to share personal information. Registration is voluntary. However, you must register to participate in these portions of the website. While registration requires the disclosure of personal information, you can control how we use your information by updating your electronic communications preference profile.
By providing your email address, you are consenting (opting in) to receive information from Terravita Art League. You may opt out (unsubscribe), change your email notification setting or adjust preferences in your subscription profile.
You should be aware that when you are on the website, you could be directed to other websites beyond our control. If you visit a website that is linked to our website, you should consult that privacy policy before providing any personal information.
Our website utilizes cookies to keep User ID's, name, address, phone number, and membership status. This is so our users do not have to login every time they visit the site. We do not collect it for tracking or to keep analytical data. We will retain cookie data for as long as a user is logged in. Cookies are cleared whenever our users logoff.
IF YOU DO NOT AGREE WITH OUR POLICIES AND PRACTICES, YOU SHOULD NOT USE OUR WEBSITE.
If you have any concerns or questions about these policies, please contact us directly at our Contact Us link.
All Classes Are Held in the Desert Pavilion Art Room, 34109 N. 69th Way, Scottsdale, AZ 85266
© Copyright 2017 - 2023 | Terravita Art League All Rights Reserved | Terms Of Use | Privacy Policy | Webmaster: Gene Hanson