Open Studio
The Desert Pavilion Art Room is open for use by all Terravita residents. Non-resident TAL members may use the studio when accompanied by a resident. Open Studio hours are 9 am to 5 pm every day when classes are not in session. Classes are printed in the brochure and are on our website calendar. Please note that most Monday and Tuesday afternoons from 1 pm to 4 pm will have a class in the art studio.
Open Studio Hours
Everyday: 9 am - 8 pm when classes are not in session
Storage
Cabinet storage will be used for class / instructor materials, supplies and equipment. We are in the process of scheduling next year's classes and activities and will be labeling cabinets for these storage requirements.
Ceramic materials are under the sinks and drying racks are to the right of sinks.
Cabinets are labeled for sculpture materials and storage.
A painting rack is near the the windows. We will be adding racks as needed.
Maintenance
1 . Put away art supplies in designated locations. Clean all cabinet surfaces and tables that have been used. Also, as tables will be covered with paper, please change as needed.
2. Remember to take your personal belongings and supplies with you.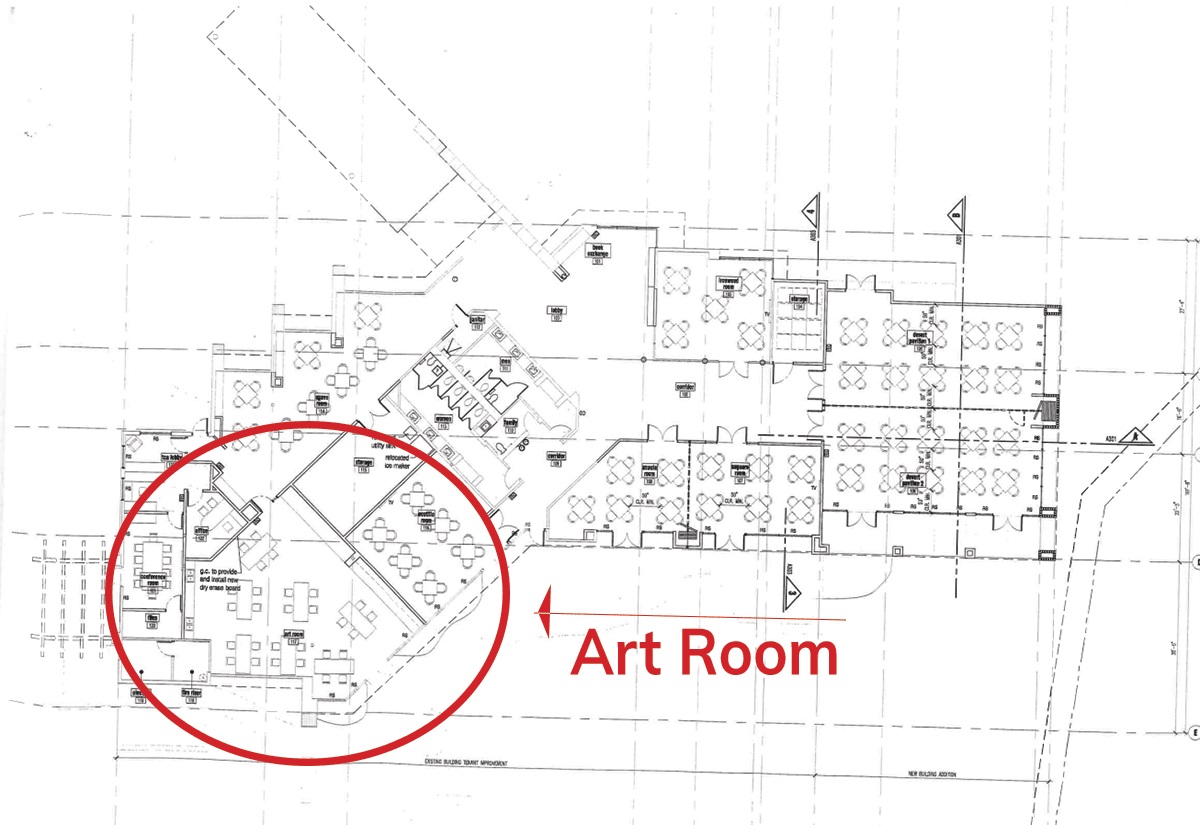 All Classes Are Held in the Desert Pavilion Art Room, 34109 N. 69th Way, Scottsdale, AZ 85266
© Copyright 2017 - 2023 | Terravita Art League All Rights Reserved | Terms Of Use | Privacy Policy | Webmaster: Gene Hanson