Creative Mondays Hosted by Terravita Art League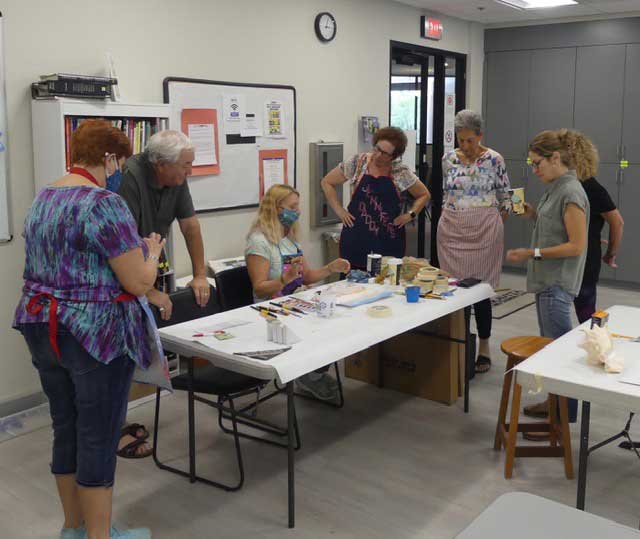 Creative Mondays is a different sort of class. It is meant to be a class where you can meet other members of the Terravita Art League as you work on your own paintings or two-dimensional art. You bring your own supplies, and work in any medium you wish. As the instructor, I will have an "idea starter" that you can choose to try for that week, or save for another time, or just discard. I envision an environment that is welcoming, where you can ask questions of myself (the instructor), discuss art theories, or just have the space and time to work on your art with like-minded individuals.
As the name implies, the class will be held on Mondays from 1 pm to 4 pm. Please bring your paints, paper, canvases, and drawing materials to spend some time working in your medium of choice on a 2-Dimensional project. This is a chance to have individual instruction and critique on whatever painting or drawing you are working on.
Coordinated and hosted by Debra Hanson. She will be there to mentor and answer any questions. Debra Hanson has bachelor's and master's degrees in art education, and has taught art for over twenty years. She is very encouraging and excited to see what you are working on.
There will be a $10 fee for the afternoon. You will need to sign up on-line here for the Monday of your choosing. There is a minimum of 3 participants needed for each class and limit of 15.

To Register, you must be logged in and be a Current Member or Pending Member. Click Here to sign in. Click Here if you need to join the Terravita Art League.


Here is the schedule. All times are 1 pm to 4 pm. Click on the date you wish to attend.
All Classes Are Held in the Desert Pavilion Art Room, 34109 N. 69th Way, Scottsdale, AZ 85266
© Copyright 2017 - 2023 | Terravita Art League All Rights Reserved | Terms Of Use | Privacy Policy | Webmaster: Gene Hanson