Altered Books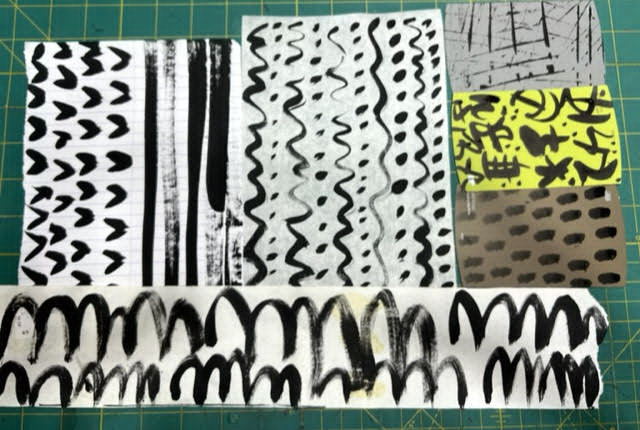 Class: Altered Books
Instructor: Karen Beal-Crosby
Medium: handmade books, paper arts, calligraphy
Date(s): Thursday and Friday, January 5-6, 2023
Time: 9am - 4pm
Cost: $125
Class Description:
In this two day workshop plan to transform a previously loved children's board book into an altered book masterpiece!

Each participant will prepare the "pages" then embellish their book using a variety of mixed media applications, paints, inks, collage, hand cut stencils and stamps, various artist papers and any other saved pieces of ephemera like reclaimed postage stamps, security envelopes, phone book and dictionary pages and more.

This altered book will record the multitude of techniques used in this workshop and may be used as a reference for your personal creative practice and future art work
.
Beginning and experienced participants will find a variety of opportunities to explore and create as well as inspire each other during sharing times for those who wish to show and talk about their work.

The really fun thing about altered books is that there are no mistakes! One technique leads to another, and then another. A different material stretches the imagination even further. Come explore and create with us in reckless abandon.
Instructor Biography:
Karen Crosby is an artist and educator with more than 40 years of experience teaching elementary, secondary, university and adult education classes.

She has been fascinated with paper and all things related. She is currently focusing on the creation of one-of-a-kind handmade books often incorporating paste paper, marbled paper, calligraphy, scherenschnitte, and repurposed items not usually associated with books.
Her teaching philosophy is driven by the belief that everyone has inherent, creative ability and she encourages you to "come explore and revitalize your creative endeavors."
Cancellation:
Full refund if cancelling 2 weeks before class, half refund before class, no refund once class begins.
Supply List:
All supplies included in this class.
Class Sizes:
Minimum Class Size: 6
Maximum Class Size: 12

To Register, you must be logged in and be a Current Member or Pending Member. Click Here to sign in. Click Here if you need to join.


All Classes Are Held in the Desert Pavilion Art Room, 34109 N. 69th Way, Scottsdale, AZ 85266
© Copyright 2017 - 2023 | Terravita Art League All Rights Reserved | Terms Of Use | Privacy Policy | Webmaster: Gene Hanson