Basket Weaving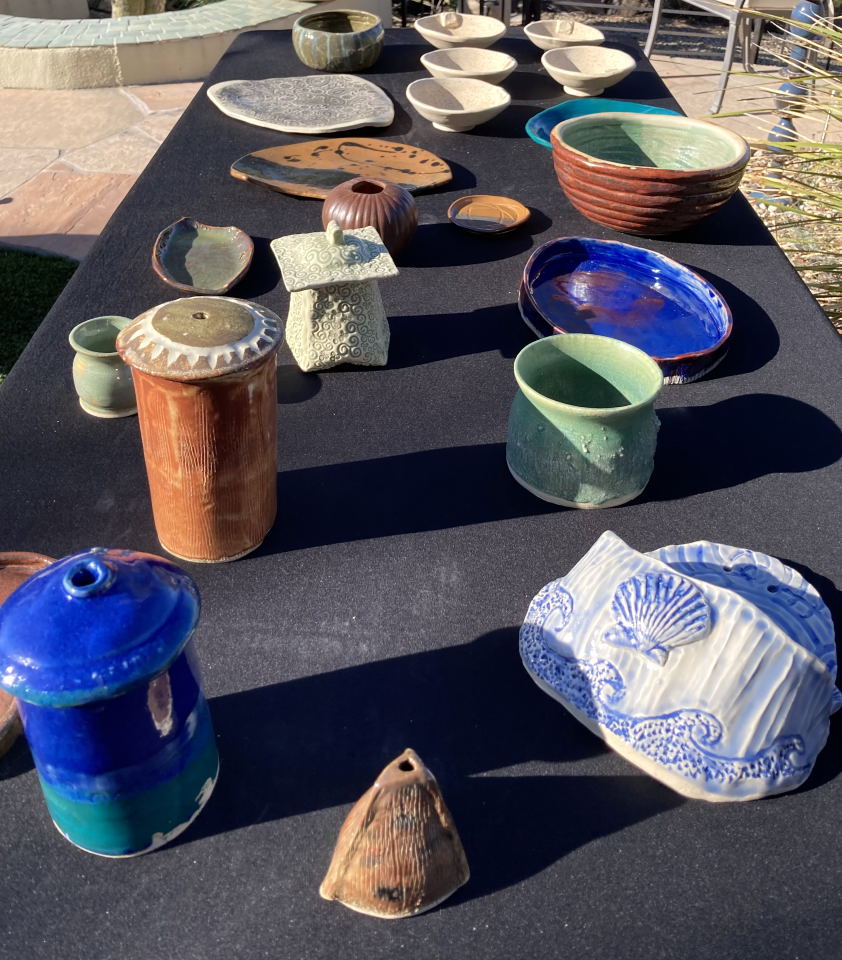 Class: Basket Weaving
Note: Class Full - Wait list is available
Instructor: Ronnie Wainwright
Medium: natural and dyed reed
Date(s): Thursday, January 19, 2023
Time: 9:30am - 4pm
Cost: $60
Class Description:
Each student will weave a basket, approximately 9" by 7", learning twining and weaving techniques. Beads and other materials may be used to enhance the beauty of the basket. Class is limited to 8 students.
Instructor Biography:
Ronnie Wainwright - Basket Weaver, Oil Painter, Watercolorist

Ronnie moved to Arizona 21 years ago from the east coast, and she almost immediately became involved in desert discoveries. She began painting desert landscapes and experimented with making yucca paintbrushes and using natural pigments. At that time, the Desert Botanical Garden offered classes in basket making and Ronnie enthusiastically took numerous classes for many years, learning the art of weaving and coiling.

She has taught basket weaving for several years, and each student in her class completes a basket to take home. She provides all materials, but asks students to bring scissors, clothespins, and a tub for soaking reeds. Class time is from 9:30 a.m. to 4:00 p.m., with a break for lunch. Often students are so enthusiastic that they weave right through the lunch break. As we weave, we chat about art and ancient basket makers.

Ronnie is also an attorney, a Guild member at the Heard Museum, and a member of the Desert Foothills Chapter of the Arizona Archaeology Society, the Desert Foothills Land Trust, the Terravita Art League, and the Sonoran Arts League. Both her children are artists: son Michael Wainwright is a ceramist, specializing in fine china and porcelain dinnerware, and daughter Lisa Wainwright is Professor of Art History, Theory and Criticism at the School of the Art Institute of Chicago. Ronnie is an avid hiker, a steward of a land preserve, and an advocate for land preservation and conservation.
Cancellation:
Full refund if cancelling 1 week before class, half refund before class, no refund once class begins.
Supply List:
All supplies included in this class.
Class Sizes:
Minimum Class Size: 3
Maximum Class Size: 8

To Register, you must be logged in and be a Current Member or Pending Member. Click Here to sign in. Click Here if you need to join.


All Classes Are Held in the Desert Pavilion Art Room, 34109 N. 69th Way, Scottsdale, AZ 85266
© Copyright 2017 - 2023 | Terravita Art League All Rights Reserved | Terms Of Use | Privacy Policy | Webmaster: Gene Hanson