Watercolor & Ink Abstract Painting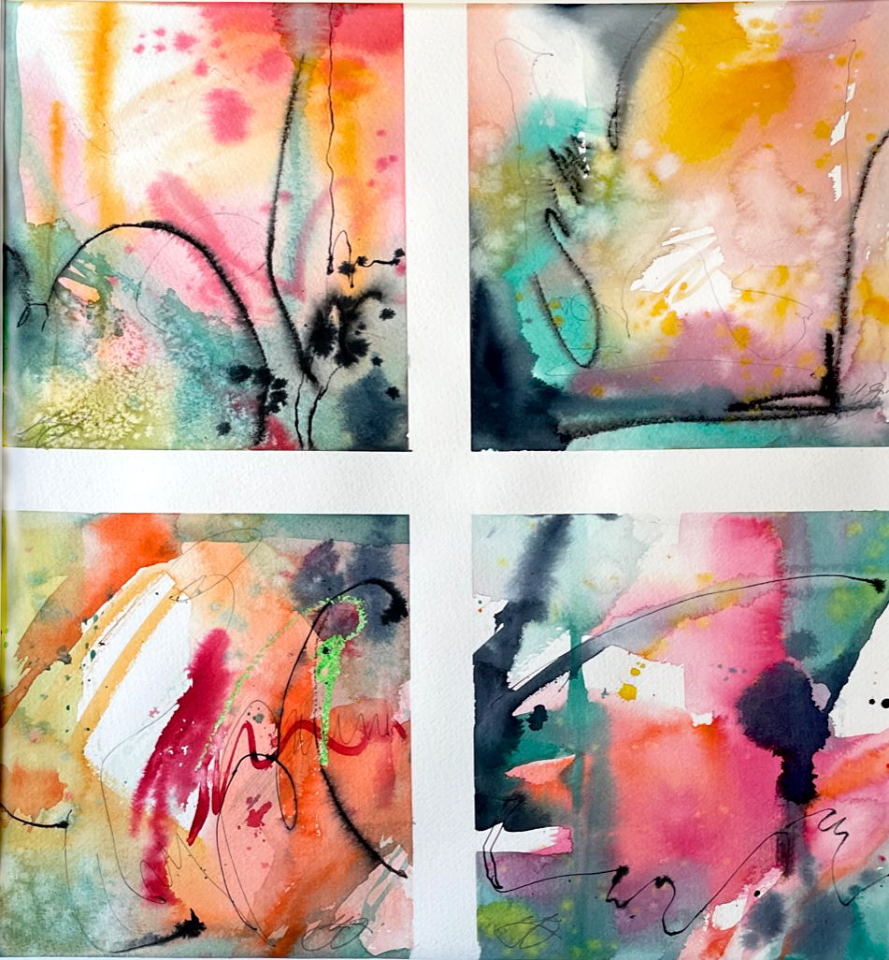 Class: Watercolor & Ink Abstract Painting
Note: Class Full - Wait list is available
Instructor: Yvonne Joyner
Medium: watercolor, ink, gouache
Date(s): Saturday, January 28, 2023
Time: 9am - 4pm
Cost: $75
Class Description:
Explore, be Curious, Dream, Laugh, Play, Draw, Experiment, Splash!
Lets reclaim a bit of that childhood magic!
Silence the inner critic and let your inner child enjoy creating with color, shape, line, texture, without self criticism or worrying what someone else will think.
With guidance you will produce abstract compositions in watercolor using the elements of art and learning the principles of design.
Instructor Biography:
Yvonne has been painting & teaching for many years, sharing her passion for watercolor.

She holds a degree in Fine Art from Indiana University and was a licensed art teacher. She is a Silver Signature member of the Arizona Watercolor Association and has won numerous awards with her paintings, and has been featured in numerous gallery shows & exhibitions.

"Nothing compares with the translucence of watercolor and I strive to keep it fresh and spontaneous, letting the watercolor surprise and delight the eye. Impressions are more powerful and emotionally evocative than transcriptions!"
Cancellation:
Full refund if cancelling 2 weeks before class, half refund before class, no refund once class begins.
Supply List:
Supply list to be sent out upon registration for the class.
Class Sizes:
Minimum Class Size: 7
Maximum Class Size: 12

To Register, you must be logged in and be a Current Member or Pending Member. Click Here to sign in. Click Here if you need to join.


All Classes Are Held in the Desert Pavilion Art Room, 34109 N. 69th Way, Scottsdale, AZ 85266
© Copyright 2017 - 2023 | Terravita Art League All Rights Reserved | Terms Of Use | Privacy Policy | Webmaster: Gene Hanson