Silver Jewelry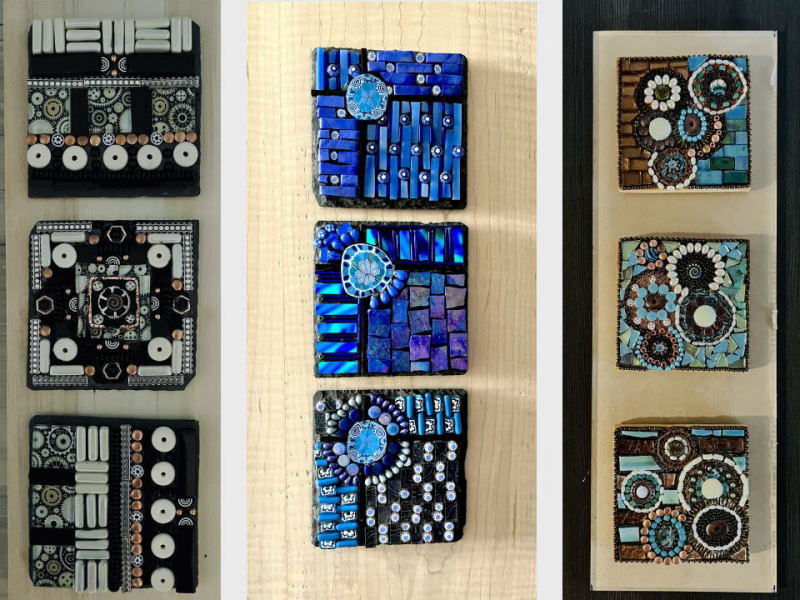 Class: Silver Jewelry
Instructor: Sue Lewis
Medium: jewelry
Date(s): Wednesday, February 1,8,15, 2023
Time: 1pm - 4pm
Cost: $200
Class Description:
Silversmithing construction techniques will be demonstrated and applied--designing, sawing, drilling and piercing, forming stamping, cold connections and hand polishing. A minimum of three pieces of silver jewelry will be completed. A packet of tools will be loaned to each student which can be used for the three weeks.
Instructor Biography:
Sue Lewis is a mixed media painter and a silversmith with a B.A. in English & Art Education and an MA in Metals and Painting. She taught for 30 years elementary--college. Her work has been in galleries in Iowa, Colorado and Arizona. Sue has always been a cheerleader for life in general, for the arts, and specifically for the role art can play in building self-confidence in all who are willing to explore the creative process. Her website is: www.sukilew.com

Cancellation:
Full refund if cancelling 2 weeks before class, half refund before class, no refund once class begins.
Supply List:
All supplies included in this class.
Class Sizes:
Minimum Class Size: 6
Maximum Class Size: 12

To Register, you must be logged in and be a Current Member or Pending Member. Click Here to sign in. Click Here if you need to join.


All Classes Are Held in the Desert Pavilion Art Room, 34109 N. 69th Way, Scottsdale, AZ 85266
© Copyright 2017 - 2023 | Terravita Art League All Rights Reserved | Terms Of Use | Privacy Policy | Webmaster: Gene Hanson