Recycled Art: Magazine Pages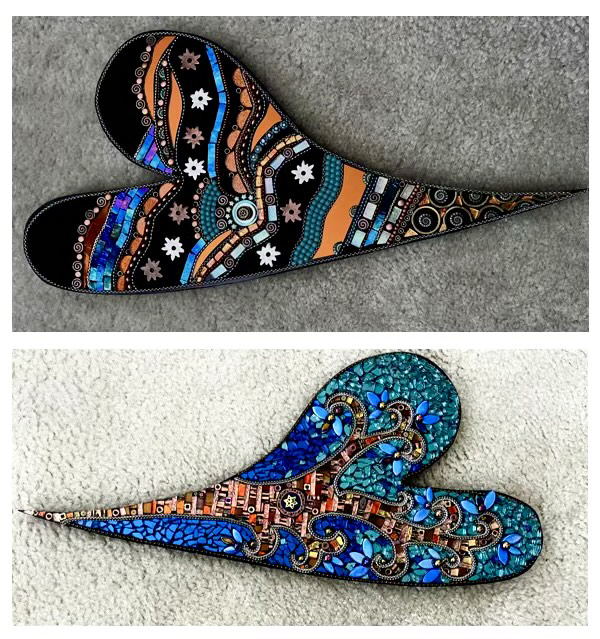 Class: Recycled Art: Magazine Pages
Instructor: Debra Hanson and Suzy Fleury
Medium: jewelry
Date(s): Saturday, December 3, 2022
Time: 9am - 4pm
Cost: $25
Class Description:
Before you recycle those old magazines, turn the colorful pages into beads! The beads can be made into necklaces, bracelets or earrings. Spend the day with friends having fun creating these beads. Bring in some magazines, and all other supplies will be available.
Instructor Biography:
Deb Hanson began her teaching career with a bachelor's degree in Physical Education and spent a few years teaching in that area. Then came children and after a few years working as a stay-at-home mom, she went back to school for a second bachelor's degree in Art Education, and taught art for over fifteen years. She also earned a master's degree in Visual Studies. When she retired from teaching art in the schools she earned her Yoga Teacher Certification. Deb still takes art classes at Terravita because she loves learning and is still curious!

Suzy Fleury has been sewing, crafting, and painting for practically as long as she can remember. She made her first garment at the age of 8, and has sewn clothing and costumes ever since. Her Barbie dolls were the best-dressed in the neighborhood, and her kids always had extremely creative Halloween costumes. Suzy has been quilting for about 10 years, making bed quilts and a few art quilts. She also loves oil painting, especially portraiture. But her years of volunteering at preschool and Cub Scout camps have given her valuable experience with making something out of nothing - the very essence of Recycled Art.
Cancellation:
Full refund if cancelling 1 week before class, half refund before class, no refund once class begins.
Supply List:
All supplies included in this class.
Class Sizes:
Minimum Class Size: 8
Maximum Class Size: 12

To Register, you must be logged in and be a Current Member or Pending Member. Click Here to sign in. Click Here if you need to join.


All Classes Are Held in the Desert Pavilion Art Room, 34109 N. 69th Way, Scottsdale, AZ 85266
© Copyright 2017 - 2023 | Terravita Art League All Rights Reserved | Terms Of Use | Privacy Policy | Webmaster: Gene Hanson