Creative Mondays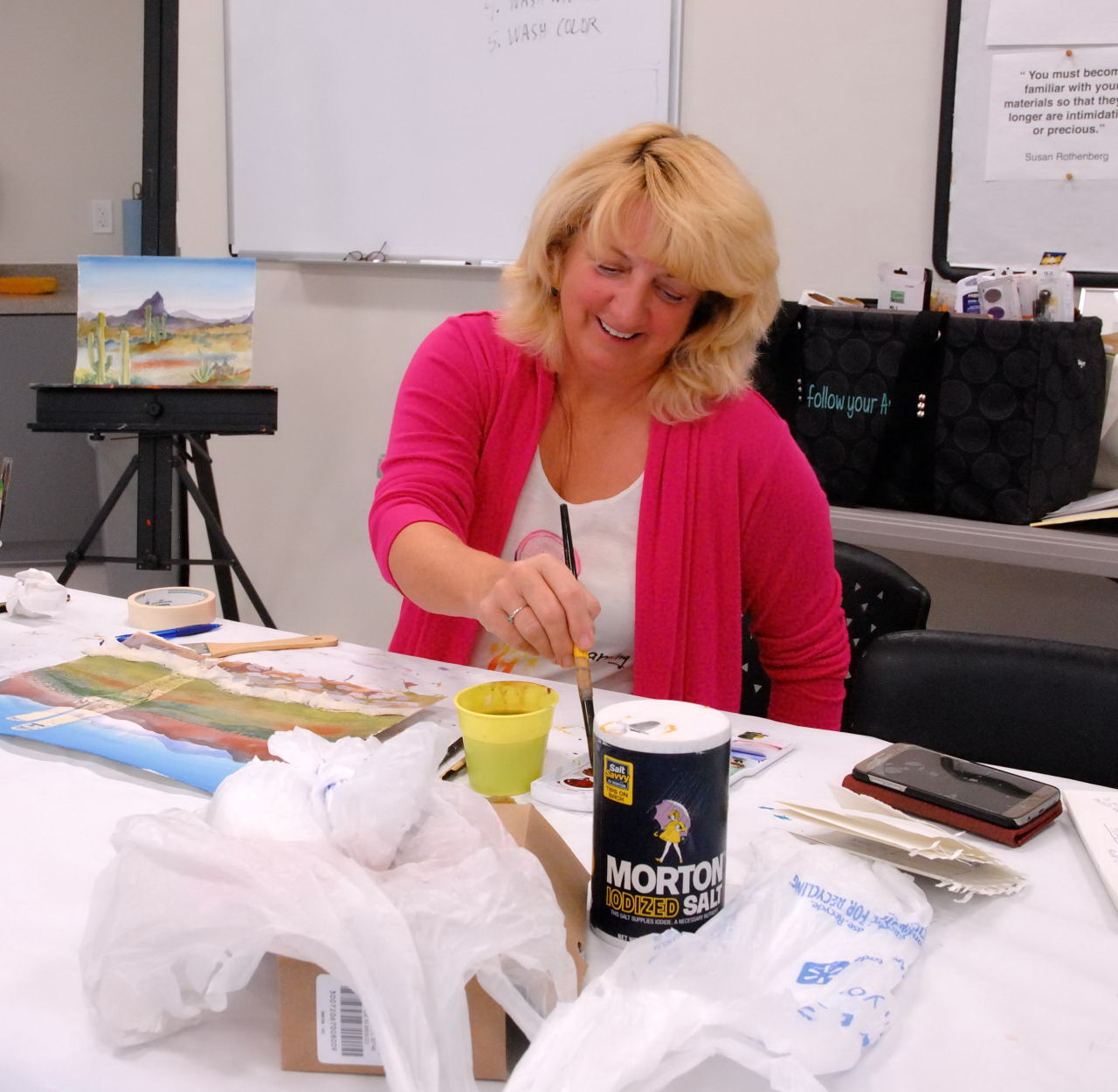 Class: Creative Mondays
Instructor: Debra Hetzel Hanson
Medium: any 2D media: oil, acrylic, watercolor,
Date(s): Every Monday, October 24, 2022 to April 24, 2023
Time: 1pm - 4pm
Cost: $10 per class
Class Description:
Creative Mondays is a different sort of class. It is meant to be a class where you can meet other members of the Terravita Art League as you work on your own paintings or two-dimensional art. You bring your own supplies, and work in any medium you wish. As the instructor, I will have an "idea starter" that you can choose to try for that week, or save for another time, or just discard. I envision an environment that is welcoming, where you can ask questions of myself (the instructor), discuss art theories, or just have the space and time to work on your art with like-minded individuals.
Instructor Biography:
I have been painting in watercolors for over forty years, and selling my paintings almost as long. I am a long time member of the Madison Watercolor Society in Wisconsin. I am also on the board of the Terravita Art League. I have painted in oils, acrylics, and watercolors. I've also done some work in oil pastels and chalk pastels. I look forward to having you in my class!

Since retiring from teaching elementary art, I have started my own business called FOLLOW YOUR HEART, LLC in which I give art lessons or lead painting parties. I also give Art & Yoga Workshops combining both of my loves. I enjoy teaching and getting to know you!
Cancellation:
You must email/text/call the instructor the week before to let her know you will be attending.
Supply List:
Supply list to be sent out upon registration for the class.
Class Sizes:
Minimum Class Size: 3
Maximum Class Size: 12

You cannot sign up for classes. Registration doesn't begin until September 15th.


All Classes Are Held in the Desert Pavilion Art Room, 34109 N. 69th Way, Scottsdale, AZ 85266
© Copyright 2017 - 2022 | Terravita Art League All Rights Reserved | Terms Of Use | Privacy Policy | Webmaster: Gene Hanson