Painting With Pastels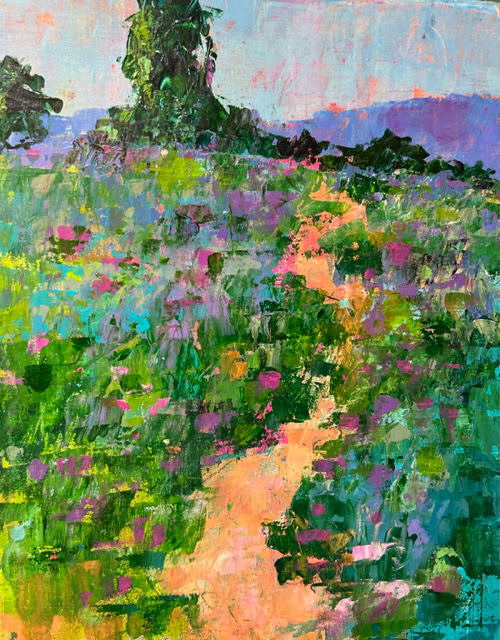 Class: Painting With Pastels
Instructor: Cheri Saffro
Medium: soft pastel
Date(s): Saturday, March 4, 2023
Time: 9am - 4pm
Cost: $150
Class Description:
Explore soft pastels on sanded paper to create a painting worthy of a frame! A photo reference will be used as the inspiration for a landscape or seascape scene. Both a charcoal drawing and a color version will be created. This workshop is open to all skill levels and those artists who want to perfect their observation skills. All materials will be provided.
Instructor Biography:
Cheri Saffro is an Internationally recognized award winning pastel artist. An early scholarship to the Art Institute of Chicago validated and encouraged her to purse her passion for drawing.She received a Masters in Teaching the Gifted and Talented and now teaches and paints whenever she can. Cheri has participated in numerous Juried Pastel Exhibitions, reaching her goal of Master Circle Status in the International Association of Pastel Societies in 2018. She is a Signature Member of the Pastel Society of America, the Chicago Pastel Painters and a Distinguished Member of the Arizona Pastel Artists Association.
Cancellation:
Full refund if cancelling 2 weeks before class, half refund before class, no refund once class begins.
Supply List:
All supplies included in this class.
Class Sizes:
Minimum Class Size: 4
Maximum Class Size: 12

To Register, you must be logged in and be a Current Member or Pending Member. Click Here to sign in. Click Here if you need to join.


All Classes Are Held in the Desert Pavilion Art Room, 34109 N. 69th Way, Scottsdale, AZ 85266
© Copyright 2017 - 2023 | Terravita Art League All Rights Reserved | Terms Of Use | Privacy Policy | Webmaster: Gene Hanson