Recycled Art: Fabric Scraps - Sat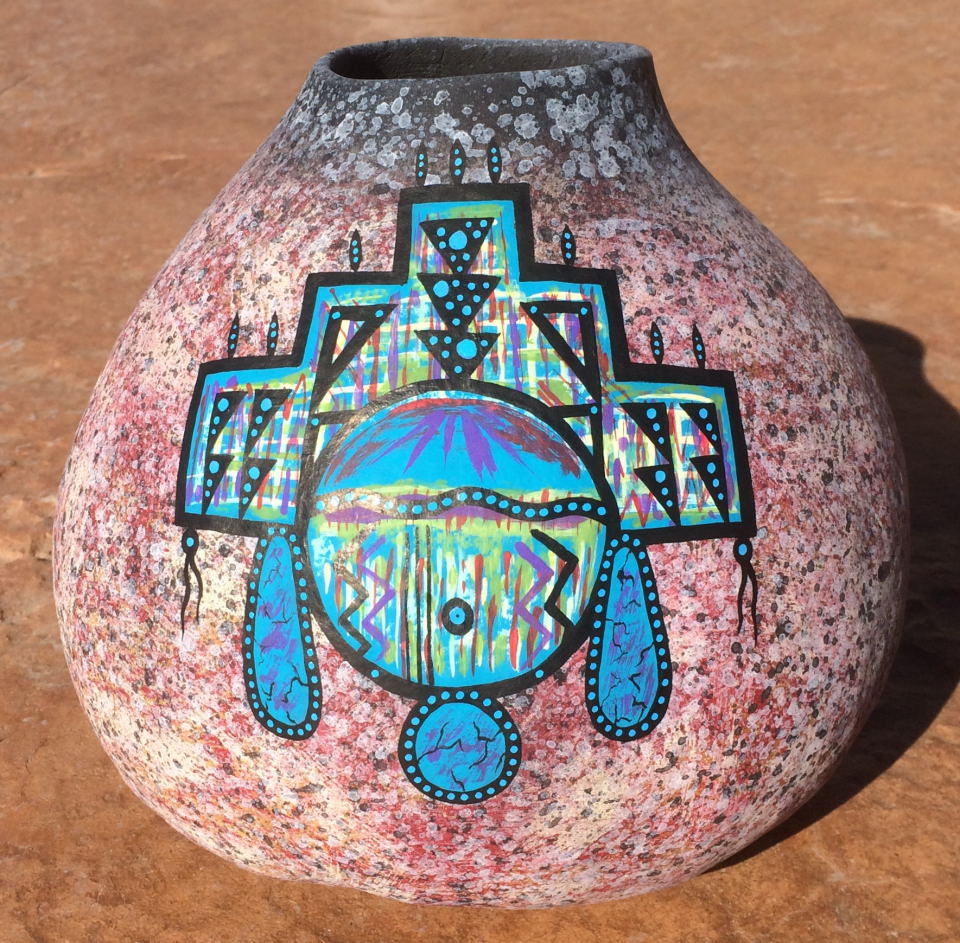 Class: Recycled Art: Fabric Scraps - Sat
Note: Class Full - Wait list is available
Instructor: Suzy Fleury and Debra Hetzel Hanson
Medium: Fabric
Date(s): Saturday, February 4, 2022
Time: 9 am - 4 pm
Cost: $25
Class Description:
This class is a fun introduction to fiber arts. Going along with our theme of Recycled Art, we'll create something beautiful out of something you'd otherwise throw away - fabric scraps.

If you've ever made a quilt or even a grandkid's Halloween costume, you know you have leftover fabric. Even if you don't sew, you have lots of fabric. That old clothing that doesn't "spark joy" for you anymore, but isn't good enough for the donation box? It's actually a treasure trove of fabric. We'll take strips of fabric scraps, wrap them around cord, and give them new life as a beautiful fabric bowl. If you think you're not an artist, don't worry. If you don't know how to sew, don't worry. There's no sewing involved, and the art you learn along the way will be absolutely painless. As long as you can operate a glue gun, you'll create something beautiful.

You may already have a ton of fabric scraps. Suzy says she has bins and bins, with labels like "batiks", "baby fabric", and "what was I thinking when I bought this?" You"d be amazed at how good even that "what was I thinking?" fabric looks when it"s wrapped to create a fabric bowl. If you don"t have any fabric, we"ll have some for you. Same goes for scissors, glue guns, and a few other items - we'll send a supply list, but if you don't have some of the items, we'll have them for you in class.
Instructor Biography:
Suzy Fleury has been sewing, crafting, and painting for practically as long as she can remember. She made her first garment at the age of 8, and has sewn clothing and costumes ever since. Her Barbie dolls were the best-dressed in the neighborhood, and her kids always had extremely creative Halloween costumes. Suzy has been quilting for about 10 years, making bed quilts and a few art quilts. She also loves oil painting, especially portraiture. But her years of volunteering at preschool and Cub Scout camps have given her valuable experience with making something out of nothing - the very essence of Recycled Art.

Deb Hanson began her teaching career with a bachelor's degree in Physical Education and spent a few years teaching in that area. Then came children and after a few years working as a stay-at-home mom, she went back to school for a second bachelor's degree in Art Education, and taught art for over fifteen years. She also earned a master's degree in Visual Studies. When she retired from teaching art in the schools she earned her Yoga Teacher Certification. Deb still takes art classes at Terravita because she loves learning and is still curious!


Cancellation:
Full refund if cancelling 1 week before class, half refund before class, no refund once class begins.
Supply List:
All supplies included in this class.
Class Sizes:
Minimum Class Size: 4
Maximum Class Size: 12

To Register, you must be logged in and be a Current Member or Pending Member. Click Here to sign in. Click Here if you need to join.


All Classes Are Held in the Desert Pavilion Art Room, 34109 N. 69th Way, Scottsdale, AZ 85266
© Copyright 2017 - 2023 | Terravita Art League All Rights Reserved | Terms Of Use | Privacy Policy | Webmaster: Gene Hanson