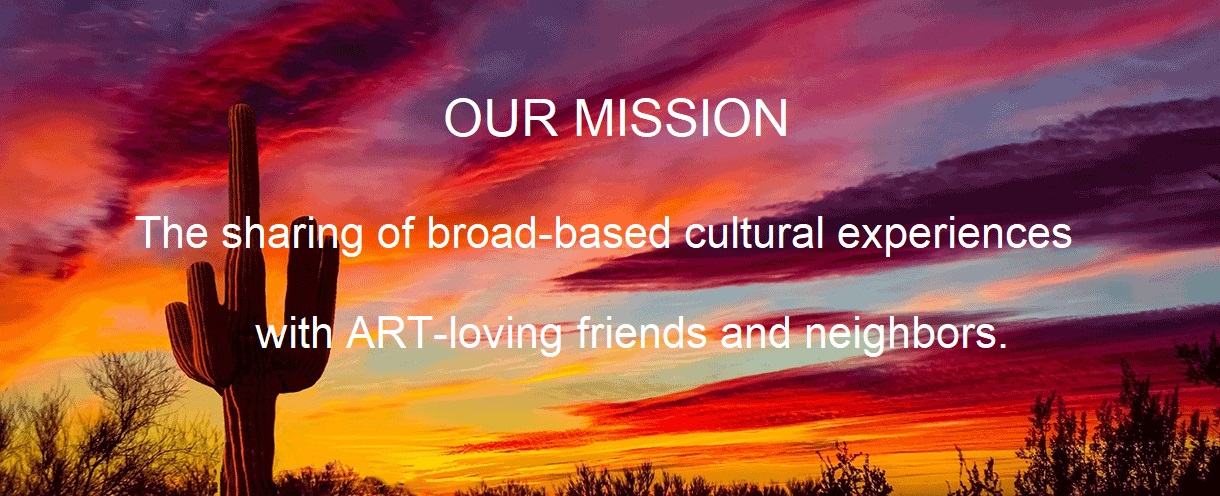 Welcome to the Terravita Art League
Due to changes in the website, you will need to reset your password if you previously had a login. Click here to change your password or click on Login as usual. It will request that you change your password. This is a one-time only process! We appreciate your patience. Note: this does not apply if you're looking to join.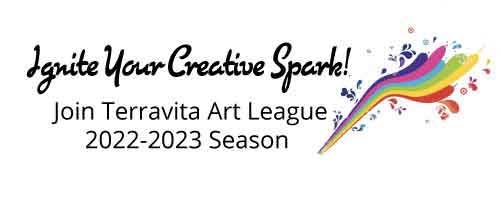 Our 2022-2023 season is here!
We've got lots of goodies awaiting you: Classes (perennial favorites as well as exciting new ones), Cultural Evenings, Trips, Art Forums, our Annual Art Exhibit, Annual Studio Tour, and a whole season of Creative Mondays.
Website Updates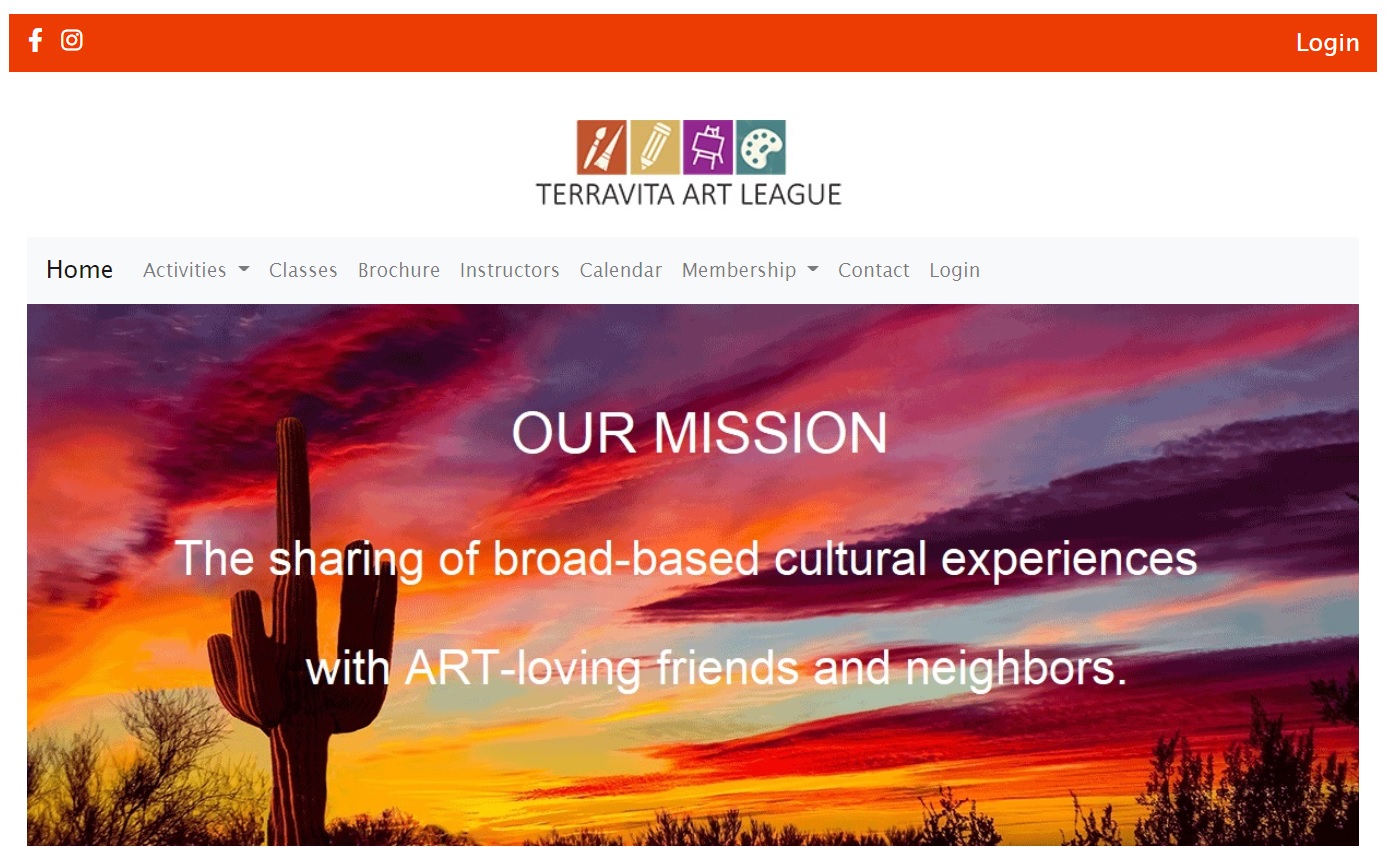 If you are not logged in to the website, you will see the word Login in the upper right hand corner of every page on the website.
Website Logged In

When you log in you should note your name now appears at the upper right. In this example it's showing this person is not a member.


Example of a member joined or renewed, but paid by a check. Their status remains Pending until the check is received by the Treasurer.


Example of a member now current. When paying by PayPal / Credit Card, you are immediately current.
Don't Miss Updates & Events!
All Classes Are Held in the Desert Pavilion Art Room, 34109 N. 69th Way, Scottsdale, AZ 85266
© Copyright 2017 - 2022 | Terravita Art League All Rights Reserved | Terms Of Use | Privacy Policy | Webmaster: Gene Hanson